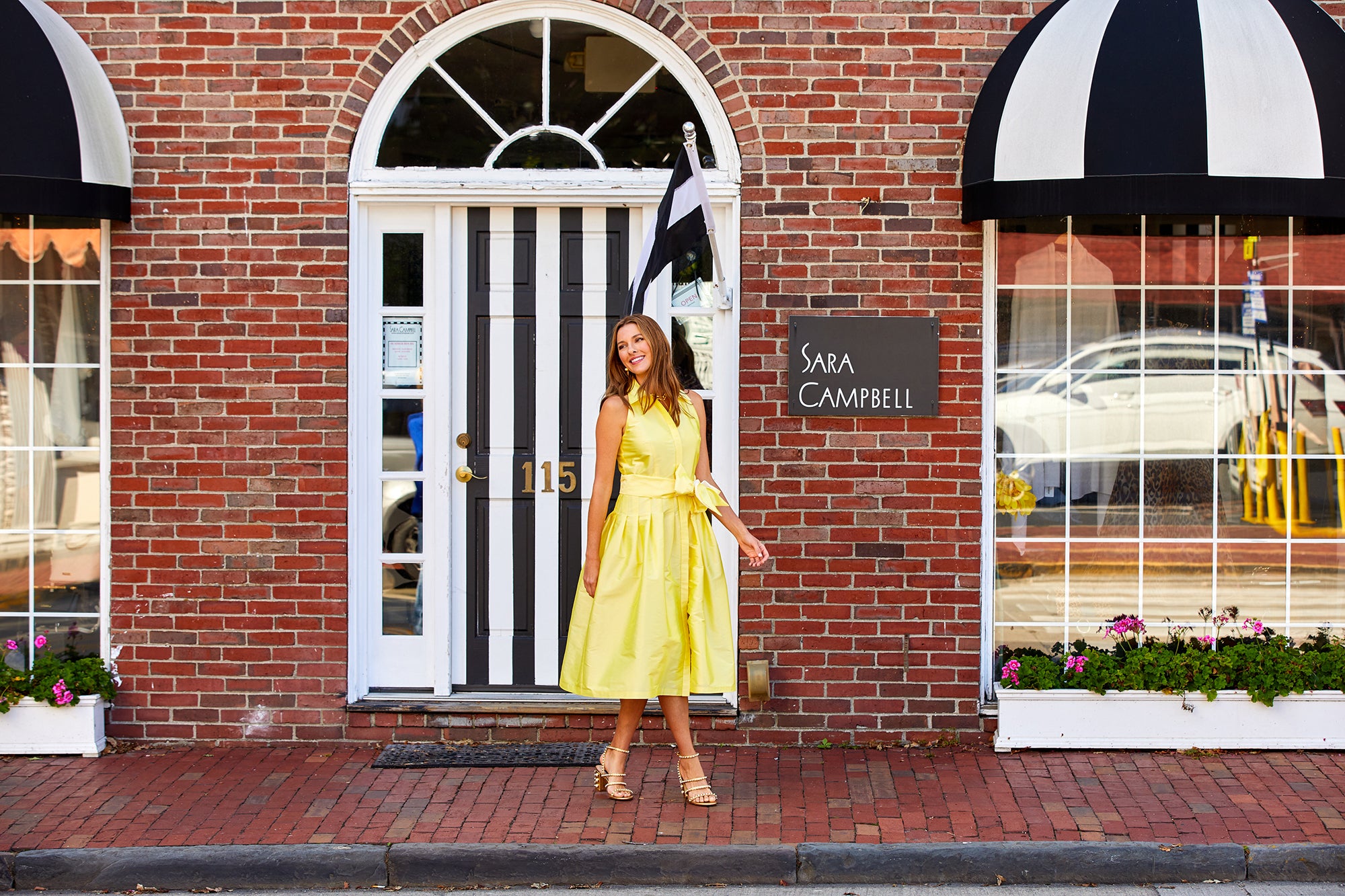 Our story began with a sewing machine and a six-year-old girl whose creative zest was always her guiding light. Decades later, her love for design blossomed into a community with a big vision—to leave a positive footprint on this earth.
MEET THE DESIGNER
Sara Campbell
The designer, founder, and CEO of Sara Campbell Ltd., has conceptualized and designed her line of women's apparel for the last 38 years.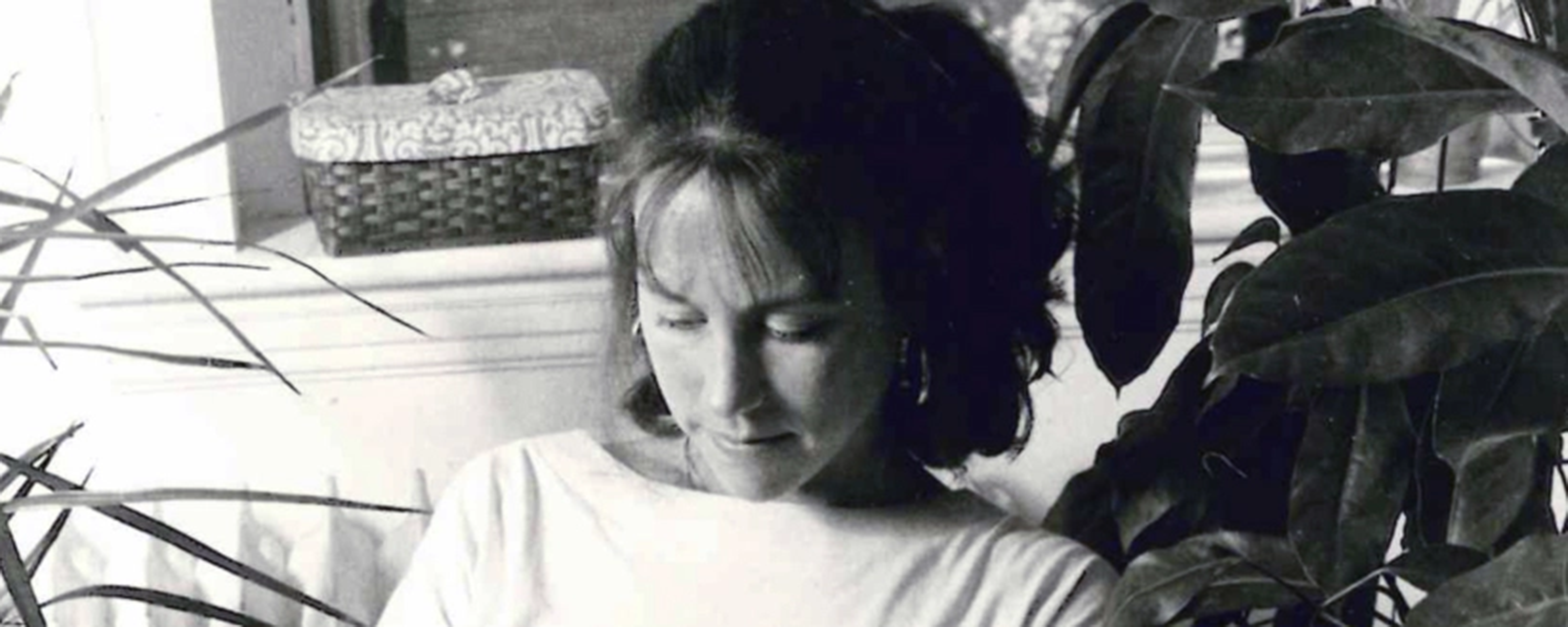 Sara grew up in La Jolla, California with four sisters and one brother. She learned to sew at age six from her sister Meg and began making dresses for dolls. Soon after, Sara's mother enrolled her in sewing classes and they drove for 45 minutes to Singer Sewing Center each week. There, her passion was born! From making dance recital dresses to quilts for her boyfriends, every drop of Sara's babysitting allowance went to purchasing luxury fabrics. An enthusiasm for special fabrics continues to be the soul of her creative process.
After graduating from the University of California at Davis with a BS in Design, Sara faced a common fearful realization amongst college graduates: What now? She accepted a position at The Gallery at Bazaar Del Mundo, a multicultural retail center in San Diego. This is where she met renowned educator and artist Corita Kent. Meeting her was a turning point in Sara's life. Yearning for an east coast experience brought Sara to graduate school at Lesley University in Cambridge, Massachusetts where she pursued a degree in Art Education.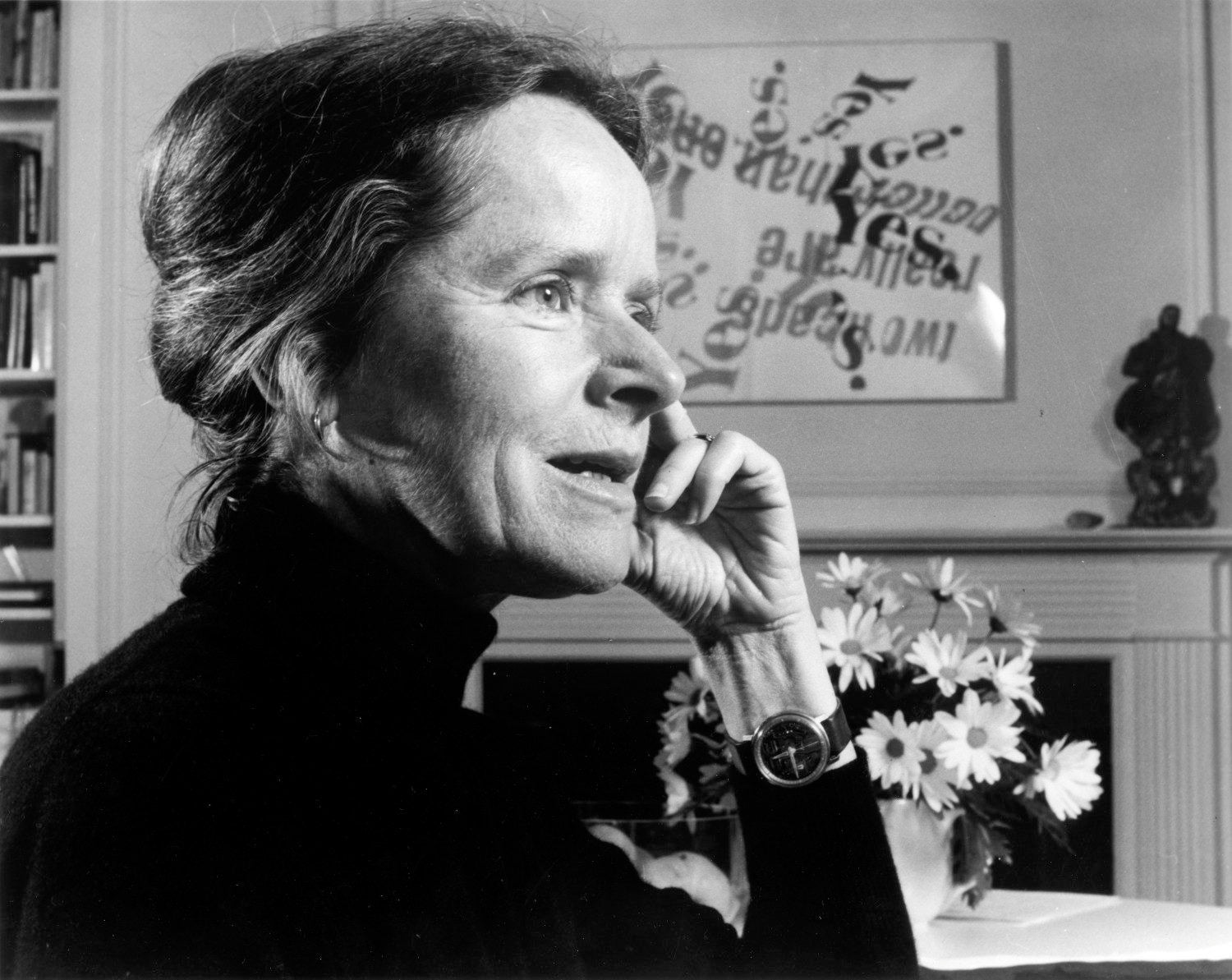 Corita Kent also lived in Boston and became the subject of Sara's essay assignment on the life of a living artist. Corita was 60 when Sara was 22, but they had a magnetic bond. For five years, Corita was a second mother, teacher, best friend, and mentor to Sara. Sara attended Massachusetts College of Art and Design where she received a Masters in Fine Art.

Because Corita had convinced Sara that she could be whatever she wanted to be by always doing her best, Sara and her sister Meg started a company called HOMEWORK. It was a mail order catalog for one-of-a-kind, limited edition wearable art.
In December 1985, Sara Campbell Limited Was Created.
Sara started focusing on ready-to-wear styles and instantly accumulated a wide and dedicated fanbase.
ALONG CAME PETER
Peter Wheeler
Peter Wheeler entered Sara's life in 1988, two years after Corita Kent passed away and Sara is certain Corita sent him to her. Sara had just purchased her first home in Dorchester, Massachusetts. Peter was a design consultant and Sara needed help purchasing shutters. He was the former Vice President of Design at Marimekko, Sara and Corita's favorite store! Peter just "got it," and got Sara. They've been BFFs since meeting, and Peter joined Sara Campbell Limited. He now proudly carries the nickname "grandpops" to Sara's immediate family.
With a fantastic team, they grew the company by leaps and bounds, focusing on private label manufacturing. In the early 2000s, inevitable cultural changes and personal hardships challenged the company, but Sara was inspired by Winston Churchill's phrase, "Never, never give up."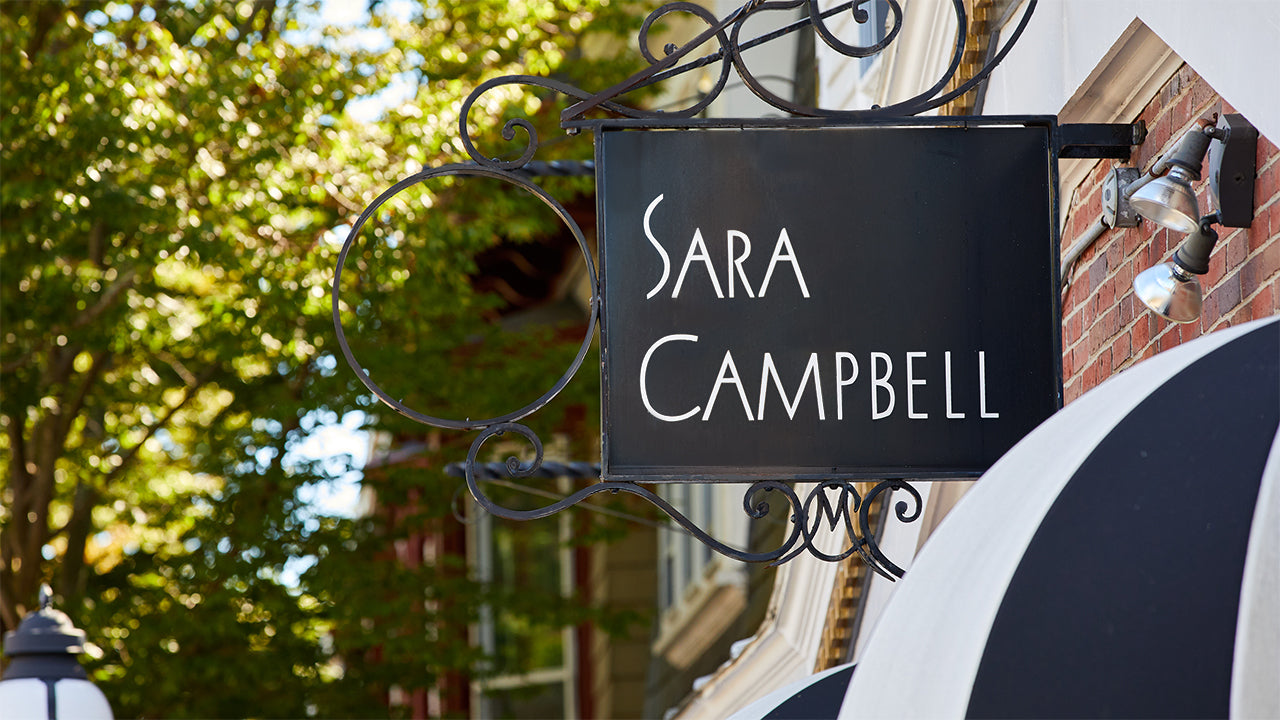 In 2008, it was time to reinvent! Sara and Peter recognized the company's strengths: great designs with signature details, an understanding of their clients' style, and well-crafted apparel manufactured in the USA. In spring of 2008, the final private label order was shipped but the Sara Campbell brand remained. One year later, the first Sara Campbell "pop-up" boutique opened in Wellesley, Massachusetts. Sara connected with St. Jude's Research Hospital to share a portion of the proceeds and donated the Art Room to their facility in Memphis, Tennessee.
Success followed the Wellesley opening and the brand "popped up" again on Nantucket. Today, there are 24 Sara Campbell boutiques down the east coast, mid-Atlantic, and midwest. Those early "pop-ups" are now permanent fixtures to the fleet of boutiques, with Wellesley as the company's flagship store. It is the only store to carry every style the collection offers.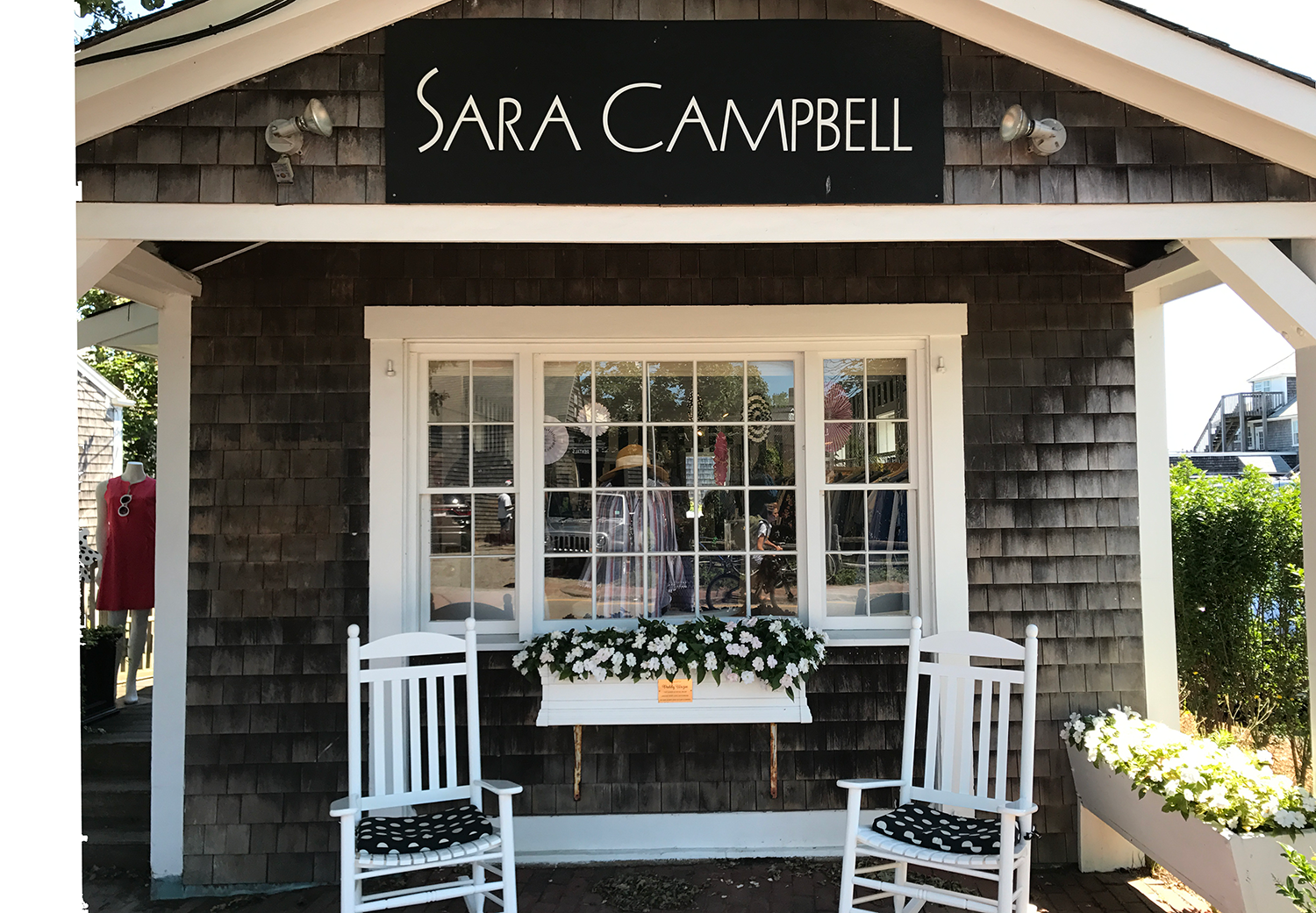 ​Sara Campbell has upheld a distinct and well-known mission in the fashion industry based on excellent customer service, philanthropic giving, and manufacturing in the USA.