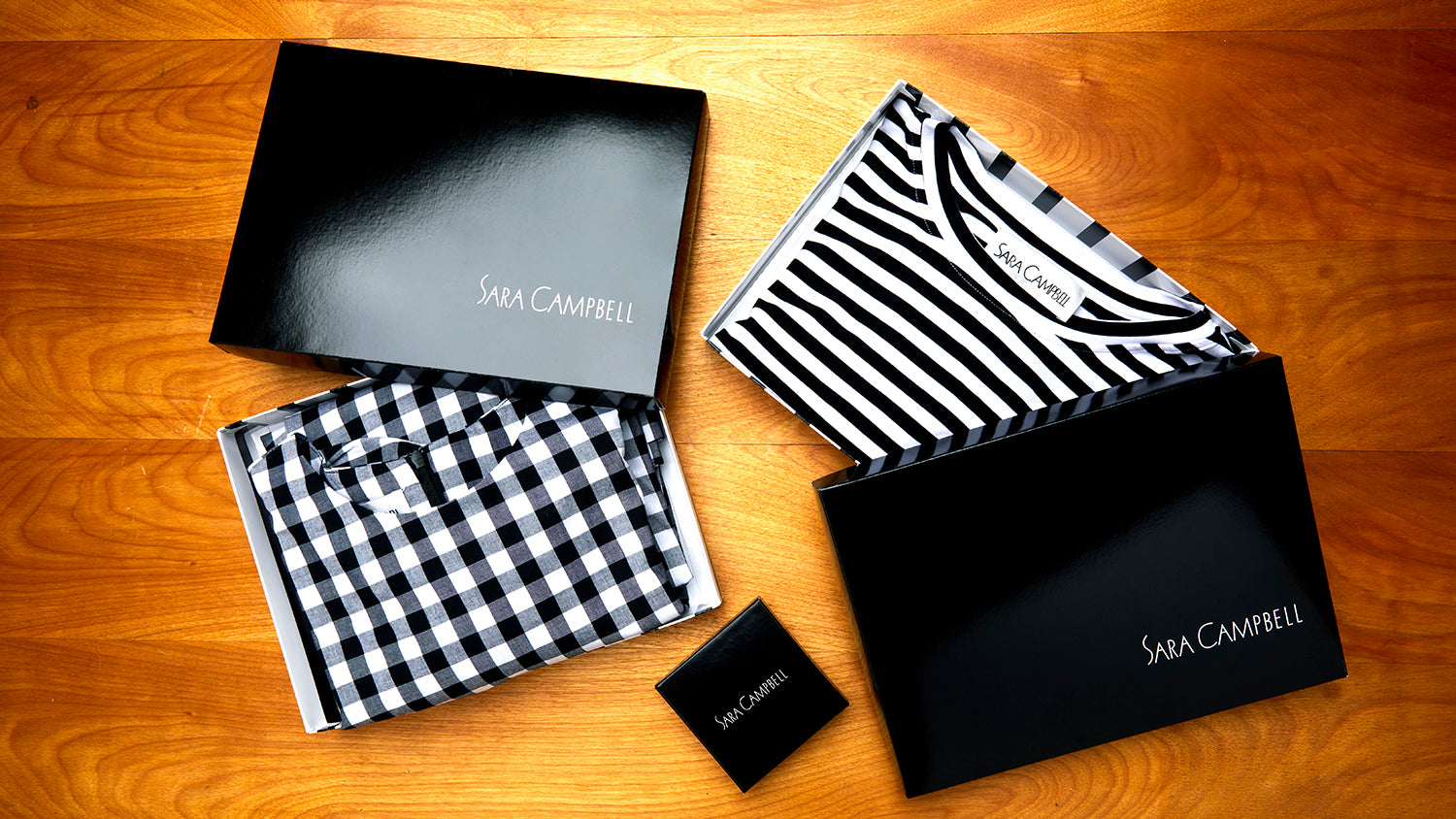 We believe in paramount quality, so we work closely with our mills and factories. We proudly support jobs in the USA, and when possible, support businesses in our home state of Massachusetts.

We want your purchase to transcend time, in both style and durability. This is why we make our collection here, in the USA.
Philanthropy has always been synonymous with the Sara Campbell brand. We believe in people helping one another, it's that simple.

In each of the communities where we're fortunate to have boutiques, we strive to be the best neighbors possible. Sara Campbell proudly hosts numerous give-back events within her stores that support trusted charitable organizations that are both local and national.

We invite you to host an event at your nearest Sara Campbell boutique in honor of your favorite charitable organization. To coordinate, send a message to customerservice@saracampbell.com
Sara believes in providing our customers with the best service possible. We do our best to hire exceptional boutique managers and associates who are devoted to building relationships with their customers.

To us, it is more important that our guests leave with a smile than a shopping bag!
Should you ever need our assistance, you can always reach us by emailing customerservice@saracampbell.com or contacting your local boutique. Find contact information for our stores here.
"A smile and a special dress can brighten even the gloomiest day!"
- Sara Campbell | Designer & President of Sara Campbell
We'd love to help you hostess a private
trunk show at your home or club.
We will travel to you!